With the current season nearing its climax, we'll be focussing on NBA Basketball Betting Tips for the upcoming NBA Playoffs.  We'll be previewing the games and offering data using our spreadsheet knowledge that will help make your NBA Betting that bit more scientific.
When are the NBA PlayOffs?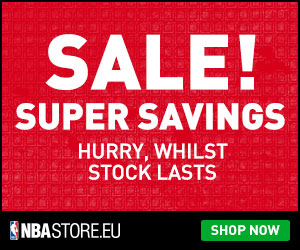 The NBA PlayOffs start on the 31st May ending on 17th June.  The Playoffs consist of the top 8 teams from the Eastern and Western Conference who then enter a bracket format consisting of Conference Quarter-Finals, Conference Semi-Finals, Conference Finals and finally the NBA Finals which is the two best teams from each side of the bracket.
Who are the favourites to win the NBA Playoffs?
Current clear favourites to win the NBA Finals in 2018 are 2017 champions Golden State Warriors who beat current 3rd favourites Cleveland Cavaliers 4-1 in the final.  At the moment, Houston Rockets are the closest challengers to the crown and are good value at just over 2/1 depending on the bookies who you select.